Welcome to M&R Insurance Agency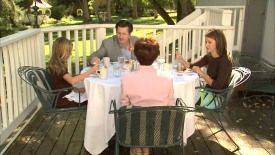 M&R Insurance Agency's 30 years' experience, licenses in 18 states, and the ability to provide the best protection from rated A+ AM best companies, makes them a leader in the independent insurance industry. M&R Insurance Agency offers quality protection for Individuals, Families and Businesses. No risk is beyond our scope of protection. We are able to and take pride in insuring the most difficult or most Industry shy away from risks for our clients.
By offering World class protection for Auto, Home, Business, Life, Health & Disability or Your Prized Possessions, we insure all your insurance needs are met, leaving you the peace of mind to enjoy the pleasures that life has to offer you and your family.
M&R Insurance Agency's provides superior customer service from our qualified, educated and experience staff member's that are trained to recognize our client's needs and can offer the most affordable applicable coverages Possible.
We hope you will take advantage of our website and recognize the benefit of choosing M&R insurance as your agent/broker and not get caught without the proper insurance coverage at the time you need it the most.Just give us a call today at (877) 496 7283 or Submit one of our quick online quote forms; we conveniently offer an entire solution for all your insurance and business needs.